Back to Store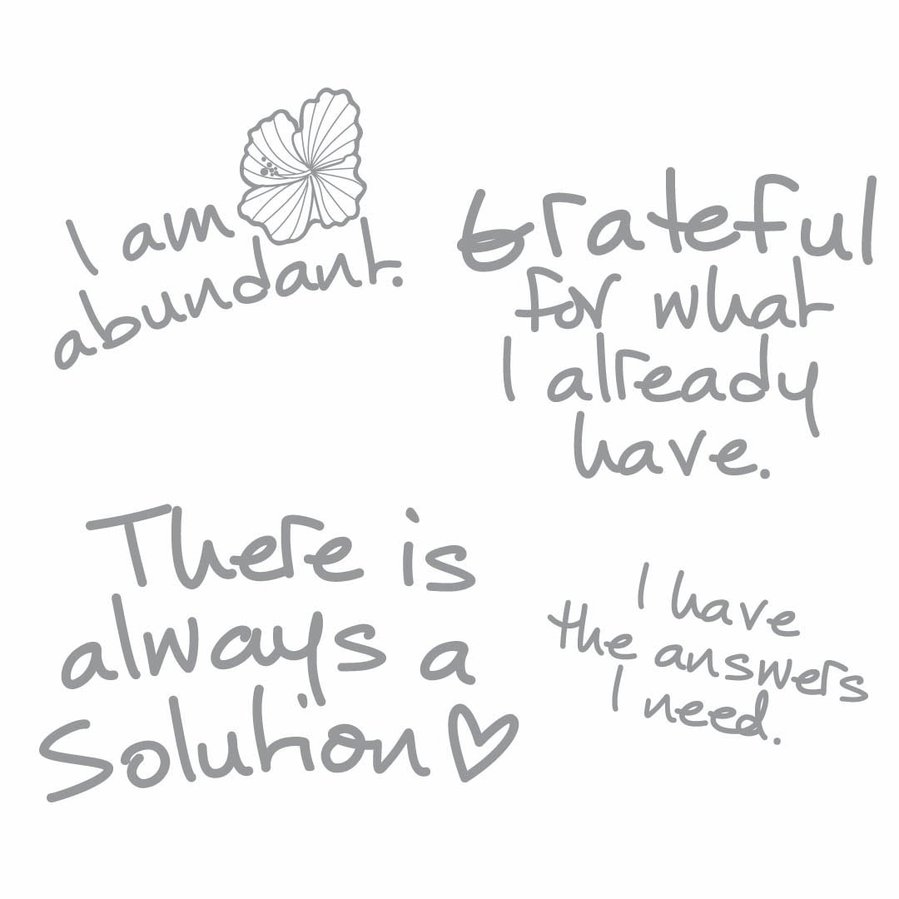 PRE-ORDER #ReminderToMyself Affirmation Sticker Pack
$45.20 CAD
Shipping costs will be calculated at checkout.
#ReminderToMyself Affirmation Sticker Pack
4 affirmations to place in your space - to remind you how magical you are. Created by Gabrielle Lasporte.
includes:
I am abundant - 6"w x 3.5" h
There is always a solution - 8"w x 5"h
I have the answers I need - 5.5" w x 2.6"h
Grateful for what I already have - 7" w x 5.2" h
+ instructions on how to apply vinyl
Available as Frosted Vinyl (as shown on images) / Black Vinyl or White Vinyl. Option chosen will apply to the entire pack and cannot be separated.
Applies as Forward Facing vinyl - Can be applied to Windows, Mirrors, Surfaces of all kinds + Walls (Note that it may peel wall paint when removing)


** Pre-Orders from October 15 - October 31 / Mailout Early November
Shipping included in price (CAN, US + International)
No exchanges or refunds.
*Local Pickup Available for GTA only - Use Coupon Code: LOCALPICKUP
This item can also be gifted to someone - Please email create@gxcentrik.com to customize your order.